LOCATION:
52/7 Moo8 Thambol Lahan, Ampher Bangbuathong, Nonthaburi 11100

OWNER:
Mr. Suchai Wanglert

CAPITAL:
30,000,000 Baht

ESTABLISHED:
1975

SITE AREA:
22,400 sq.m. (14Rai)

WORKSHOP SPACE:
20,000 sq.m.

TELEPHONE:
+ (66 2) 925 5055-64

FACSIMILE:
+ (66 2) 925 5202

EMAIL:
info@lersakstainless.com

HOMEPAGE:
www.LersakStainless.com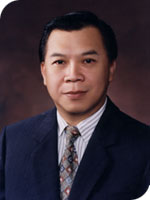 CEO PROFILE:
Mr. Suchai Wanglert
Lersak Stainless (Thailand) Company Limited is an expert in stainless steel fabrication, installation, maintenance services, as well as design works to cater all kinds of industrial need.

The company was founded by Mr. Suchai Wanglert, who has been in the stainless steel business for the past 3 decades. The company began life as a steel metal wear shop under the name of "Lersak Stainless Partnership Company Limited." handling various kinds of metal such as brass, aluminum, galvanized steel sheets, steel, stainless steel, and copper.

Owing to Mr. Suchai's long-running experience in the field as well as his strong drive to achieve, the company's goods and services gradually gained popularity within the local market. This success was boosted by Mr. Suchai's pleasant personality and sincerity to his customers. Over time, the business grew stronger and more efficient while the customer base was expanding. In 1994 "Lersak Stainless (Thailand) Company Limited was established.




Mr. Parinya Jeansalud
General Manager

Mr. Parinya, a graduate from Pisanulok Technical College, has been with Lersak Stainless from 1989.

Mr. Somyong Chawong
Production Manager

Mr. Somyong is a Nong-Kai Technical College graduate and has been with the company since 1991.