Lersak Stainless (Thailand) Co., Ltd. is an original equipment manufacturer serving a large number of processing industries. Lersak offers cost-effective solutions to processors' needs for high-end production facilities. Our equipment and complimentary facilities, backed by skilled engineers and plant assembly technicians provide efficient production operations for various kinds of product.

Please do not hesitate to contact our representative today.

With Lersak's 25 years of experience, a competitive solution for your business needs is only a phone call away!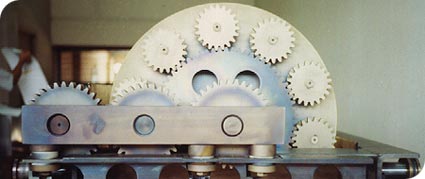 :: Design and Consultation ::
Lersak Stainless seeks to offer full consultation services to our customers in order to truly understand their needs. Thorough study and probe into the problem are always carried out with customerís satisfaction, total quality, features, and costs in mind throughout the entire process.

:: Prototype Development ::
Meticulous efforts, suggestions, and careful experiments are ingredients put into the prototyping stage of the production to ensure that the actual product will deliver the performance desired with minimum errors possible.

:: Fabrication, Machining, and Engineering ::
Quality and technical compliance are essential in all of our products and yours alike. To that end, Lersak Stainless spares no expense in the investment of high-end production facilities and equipment that can handle jobs of all types, be it large or small and delicate works. Moreover, our machinery delivers excellent technical accuracy for the execution of the jobs that focus on demanding specifications or aesthetic appeals.

:: CAD / CAM Design ::
Computer applications are utilized in the design and production phases to speed up the process while maintaining high accuracy and effectiveness.

:: Other Services ::
Lersak Stainless can offer our production capability, registering capital, and even managerial efforts in turnkey projects for the purposes of capital investment or expansion of the production facility both for the private and government sectors.